Pillows
---
Tempur Comfort Pillow Cloud
Filled with specially developed TEMPUR ES (Extra Soft) material, the TEMPUR Comfort Pillow Cloud provides an innovative balance of softness and support, mirroring the cushioning comfort of our TEMPUR Cloud mattresses.
Tempur Comfort Pillow Original
Made from a patented TEMPUR envelope containing thousands of medium feel TEMPUR Material micro-cushions, the Comfort Pillow Original provides plush comfort whilst still maintaining that all so important pressure relief.
---
Tempur Comfort Travel Pillow
The petite TEMPUR Comfort Travel Pillow has many uses beyond just for sleeping. Its versatile mini sizing means it can be a handy extra cushion on the sofa, in the car or on a garden chair. In fact you can use it anywhere comfort is required.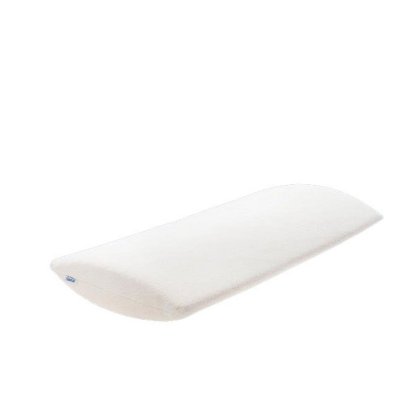 Tempur Multi Pillow
This multi-purpose pillow is designed to support and relieve different areas of the body from pressure and discomfort. From time to time we all need a bit of extra support especially when experiencing muscular twinges or aches in our elbows, knees, lumbar or pelvic areas. The tapered shaping of the TEMPUR Multi Pillow has been designed with a gentle slope of increased elevation making it ideal to...
---
Tempur Original Travel Pillow
Take your favourite pillow with you when you are away from home – the TEMPUR Original Travel Pillow has the same shape and function as the full sized TEMPUR Original Pillow, but is half the width. It comes with a handy travel case too.
---
Tempur Transit Pillow
The perfect travel pillow for airplanes, the TEMPUR Transit Pillow gently supports your head and neck allowing you to sleep more comfortably when travelling.
Tempur Universal Pillow
Available in two sizes. The 35cm is a mini semi-circular pillow for all-round use when you need extra support and pressure relief for aching joints, backs or necks. The 50cm is a practical semi-circular pillow for all-round use when you need extra support. Ideal for use under the knees, arms, ankles, the lumbar region or the neck
Was £79.00
Now from £75.00